11 Keto-Friendly Ways To Get Your Pumpkin Spice Fix This Fall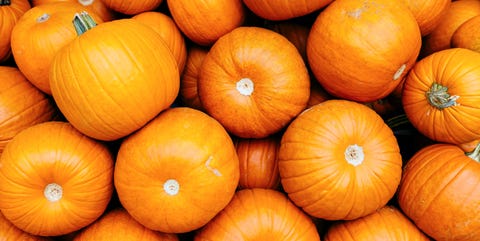 It's officially pumpkin spice season, people—you might as well embrace it.
That's still true for you too, keto fans: Just because you're on the keto diet doesn't mean you can't get your PS on—there are just a few things to keep in mind ("pumpkin spice" isn't code for "carb-free" after all). For starters, keep an eye on sugar content (sugar = carbs, remember?); plenty of PS offerings give you a little bit of pumpkin and a whole lot of sugar, says Scott Keatley, R.D., of Keatley Medical Nutrition Therapy.
Another thing to aim for: "Go for [snacks] that are actually made from pumpkin," says Keatley. That way, you'll be able to sidestep the artificial sugar stuff and get a good dose of vitamin A and other important nutrients, he adds. But remember to keep carb content in mind; a small snack with some pumpkin in it likely won't push you out of ketosis, but you could definitely go overboard on the starchy (read: carb-rich) fruit.
To get you started (and stocked up for pumpkin spice season), try these seasonal offerings that won't eat up too much of your keto carb budget.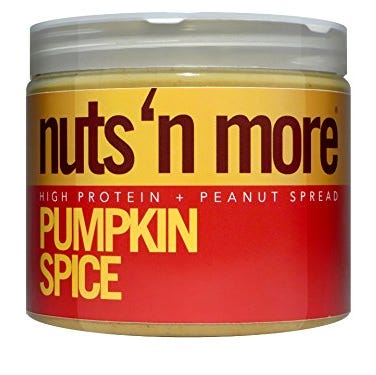 amazon.com
$19.70
SHOP NOW
Artificial sweeteners allow this spread to give you a touch of sweetness without blowing your ketosis.
Buy it: Nuts 'n More Pumpkin Spice High Protein Peanut Spread, $14.64, amazon.com.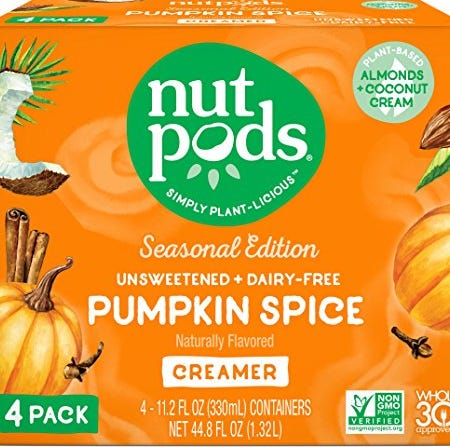 amazon.com
$14.95
SHOP NOW
Take your hot (or cold) brew to the next level with this delicious dairy-free (and keto-friendly) creamer.
Buy it: Nutpods Pumpkin Spice Unsweetened Dairy-Free Creamer, $14.95, amazon.com.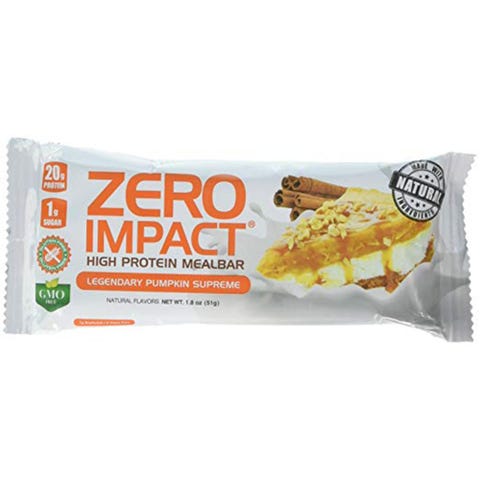 amazon.com
amazon.com
$27.99
SHOP NOW
Perfect for those times when you need your PS on the go.
Buy it: Zero Impact Meal Bar Pumpkin Supreme, $29.99 for 12 bars, amazon.com.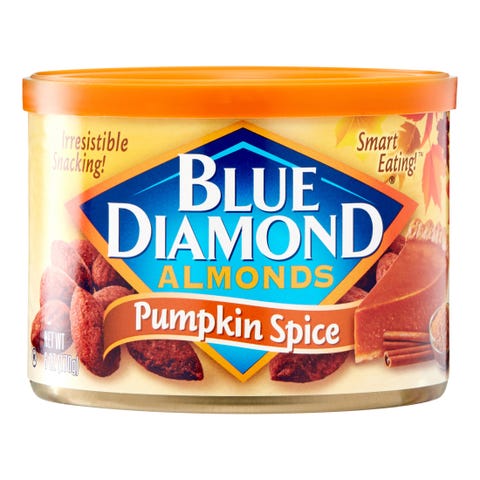 jet.com
$5.99
SHOP NOW
Protein-packed nuts + pumpkin spice…life is good.
Buy it: Blue Diamond Pumpkin Spice Almonds, $5.99, jet.com.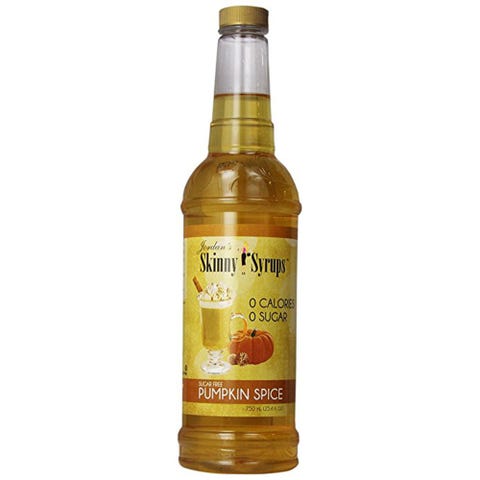 amazon.com
amazon.com
$15.18
SHOP NOW
Set this up next to your coffee maker and you can go pumpkin spice every freaking day. The sugar-free component ensures you're keeping it keto-friendly.
Buy it: Jordan's Skinny Syrups Sugar-Free Pumpkin Spice, $8.72, amazon.com.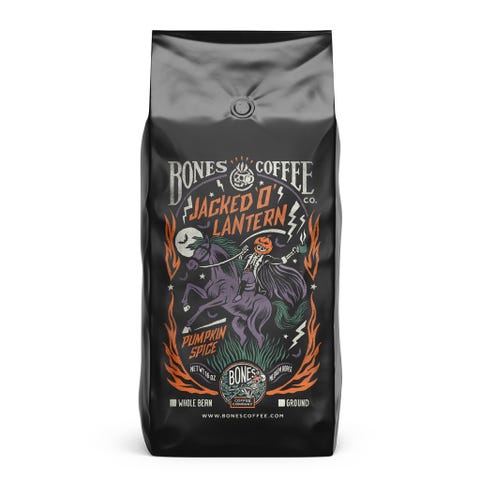 bonescoffee.com
$19.99
SHOP NOW
A full-bodied coffee with pumpkin spice actually built into it. Yesss.
Buy it: Bones Coffee Company Jacked O' Lantern Pumpkin Spice, $19.99, bonescoffee.com.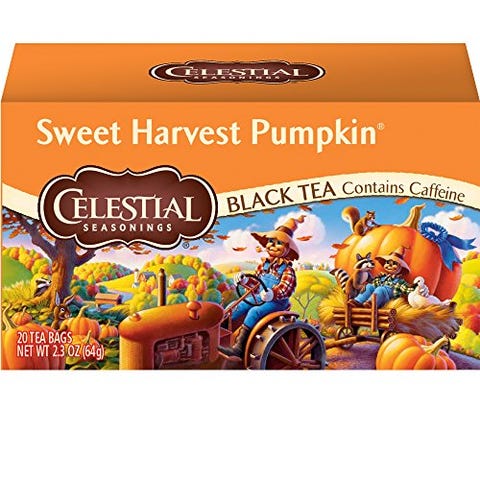 amazon.com
$9.69
SHOP NOW
If coffee isn't your thing, kick back with a cup of this cinnamon, nutmeg, and pumpkin-infused tea. It's sugar-free, so you're good to go.
Buy it: Celestial Seasonings Sweet Harvest Pumpkin Black Tea, $9.21, amazon.com.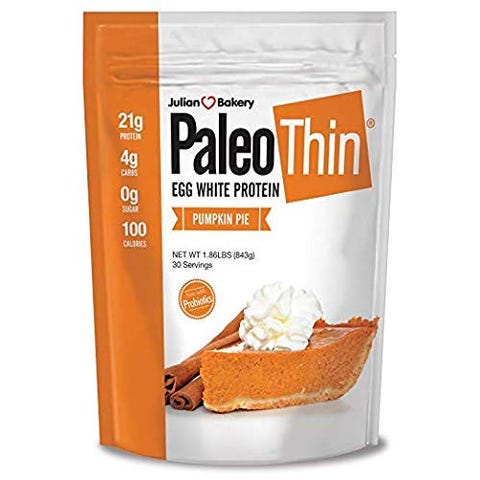 amazon.com
$49.99
SHOP NOW
This sugar-free, low-carb protein powder can take any drink to the next level—and add a serious dose of pumpkin spice, of course.
Buy it: Julian Bakery Paleo Thin Protein Powder in Pumpkin Pie, $49.99, juilanbakery.com.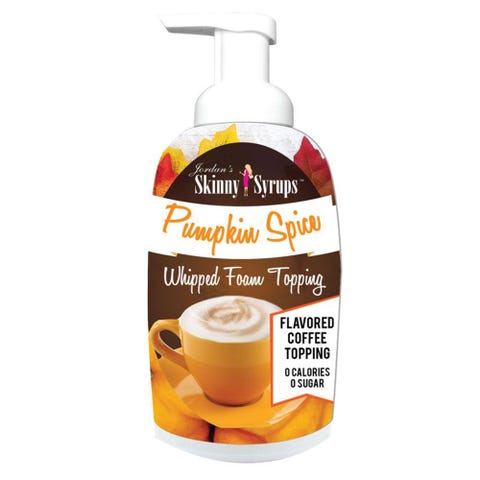 amazon.com
store.skinnymixes.com
$5.99
SHOP NOW
This is just plain cool: It's a sugar=free (read: keto-friendly) PS-flavored foam that you shoot right onto your coffee.
Buy it: Jordan's Skinny Mixes Sugar Free Whipped Latte Foam Topping, $5.99, skinnymixes.com.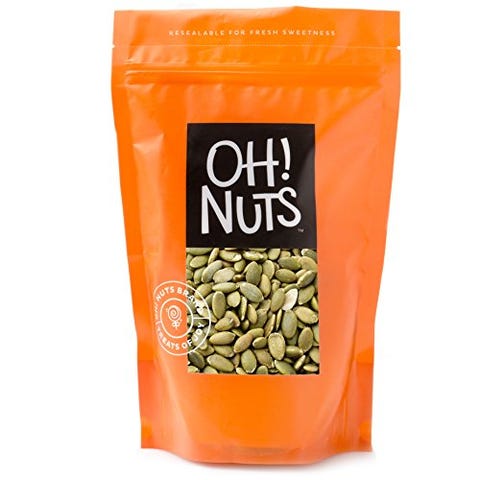 amazon.com
$15.00
SHOP NOW
Sometimes you've just got to go old school. These nuts have zero sugar and are low-carb, making them the perfect way to get your pumpkin fix.
Buy it: Oh! Nuts Pumpkin Seeds, $15 for two pounds, amazon.com.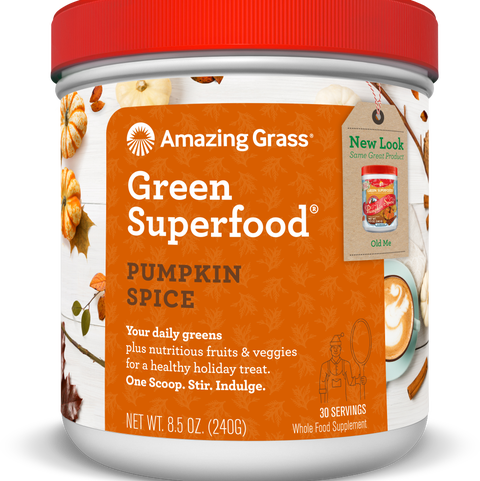 amazinggrass.com
$29.99
SHOP NOW
Add some of this sugar-free mix to your favorite smoothie for a boost of vitamins and pumpkin spice.
Buy it: Amazing Grass Green Superfood Powder, $29.99, amazinggrass.comm.
Source: Read Full Article