The '21-Day Ketogenic Diet Weight-Loss Challenge' Is Here To Make Your Life Easier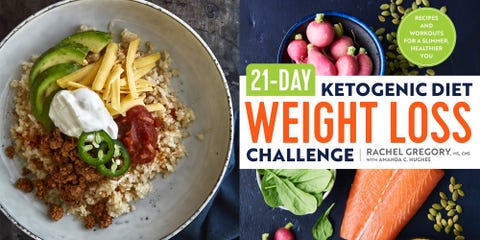 If you're new to the keto diet, it might seem like a foreign language—but consider the 21-Day Ketogenic Diet Weight Loss Challenge your translator.
This cookbook, which just came out on August 28th, breaks down this high-fat, low-carb diet for you in a 21-day challenge format. Even better: It's not just a cookbook, says Rachel Gregory, one of the book's co-authors. "[It] provides a comprehensive and realistic step-by-step plan for anyone to follow," highlighting that the book also includes shopping lists and meal plans, in addition to tons of recipes.
Basically, it's a how-to guide for the keto diet—here are the deets:
The cookbook: 21-Day Ketogenic Diet Weight Loss Challenge: Recipes and Workouts for a Slimmer, Healthier You (Rockridge Press), out now.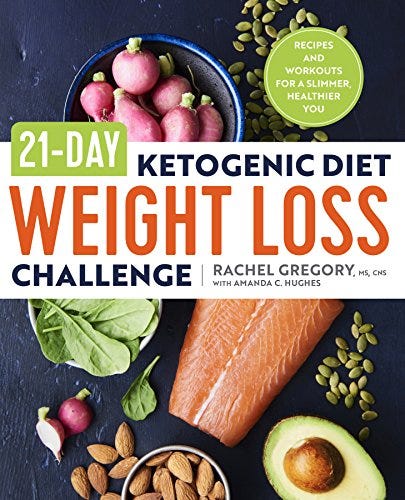 The authors: Rachel Gregory, C.S.C.S., has a master's degree in nutrition and exercise physiology, and is the founder and CEO of Killin It Keto, a 21-day ketogenic diet course that her book is based on; Amanda C. Hughes is a ketogenic chef based in New England, and author of Wicked Good Ketogenic Diet Cookbook.
What you'll get: The book is divided into two parts. Part one serves as your introduction to the keto diet–what your daily keto ratio should look like, what to buy at the store, and what your 21 days on the diet should look like—while part two offers a ton of keto-friendly recipes. A few drool-worthy creations: One-Pot Shrimp Alfredo and Zoodles, and better Than Take-Out Beef and Broccoli (those two are Gregory's favorites).
The cookbook also has a pretty positive following on Amazon:
This book was so great I bought two! Easy read, shopping lists were very helpful setting up the week, easy to follow meal plans, and simple yet delicious recipes! –Moe T.
I loved how simple and logical it was laid out, how easy the recipes were, and how beautiful the pictures were. Highly recommend! –Adrienne Mallory.
This book makes it easy to get started with a keto lifestyle. The information is clearly explained and offers a blueprint for exactly what steps to take when first starting out. I'm enjoying trying out several of the recipes and incorporating the information I'm learning as well. –N. Coric.
Try it before you buy it:
Keto Burrito Bowl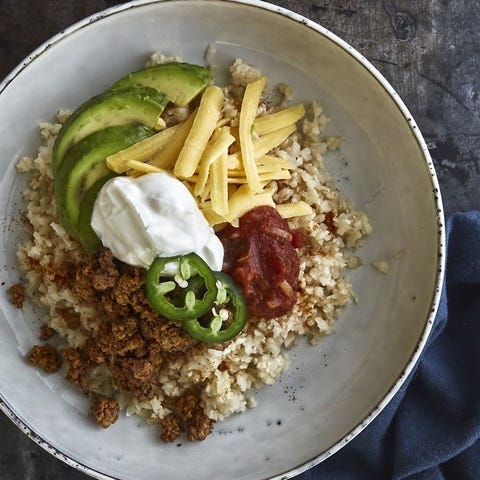 Marija Vidal, 2018
Serves 4 | Prep time: 10 minutes | Cook time: 30 minutes
Ingredients:
Directions:
Mexican Spice Blend:
Directions:
Per serving: 306 calories, 20 g fat, 7.5 g carbs (4.5 g net), 3 g fiber, 24 g protein.
For more delicious, keto-friendly recipes like this one, buy the 21-Day Ketogenic Diet Weight Loss Challenge here. You can find more delicious weight-loss friendly cookbooks here.
Source: Read Full Article