Jury Awards $289 Million in Case Linking Roundup to Man's Cancer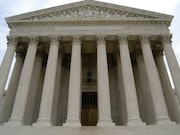 MONDAY, Aug. 13, 2018 — A $289 million award against Monsanto in a case linking its Roundup week killer to terminal cancer in a former school groundskeeper may lead to similar judgments against the company, according to the man's lawyers.
The ruling in favor of Dewayne Johnson, 46, was announced in San Francisco Friday. Roundup contributed to Johnson's non-Hodgkin lymphoma and Monsanto should have provided a warning label about the potential health risks, the state Superior Court jury said in its decision, the Associated Press reported.
This was the first Roundup-related case filed by a cancer patient against Monsanto, and was expedited because court filings noted that Johnson was dying. The case could set a precedent for many others, according to the AP. The company will appeal, said Monsanto spokesman Scott Partridge, who noted that scientific studies and two government agencies have concluded that Roundup does not cause cancer.
Glyphosate — the active ingredient in Roundup — is safe when used according to label directions, according to the U.S. Environmental Protection Agency. But in 2015, glyphosate was classified as a "probable human carcinogen," by the International Agency for Research on Cancer, which is part of the World Health Organization, the AP reported. Glyphosate is on California's list of chemicals known to cause cancer.
AP News Article
Posted: August 2018
Source: Read Full Article