Krispy Kreme's Newest Limited-Time Donut Is This Outrageous Reese's Peanut Butter Donut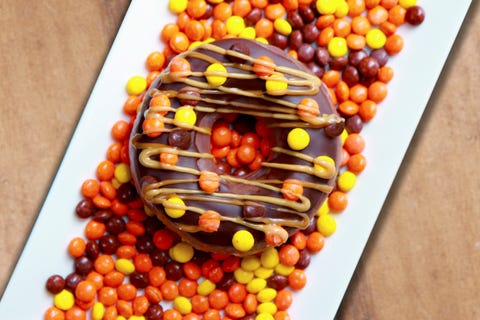 Last year, Reese's fans went nuts when Krispy Kreme dropped a Reese's Peanut Butter donut. The two sweets brands were bound to work together again at some point, and starting today, that day has come. Following up their fruity summer flavors, Krispy Kreme stores added Reese's Outrageous donuts to stores this a.m., playing off the candy company's candy-stuffed bar.
It starts with a chocolate yeast dough and is dipped in Hershey's chocolate fudge icing. The donut then gets topped with a drizzle of peanut butter and salted caramel sauces and sprinkled with mini Reese's Pieces. It's basically a chocolate-peanut butter lovers' dream. Krispy Kreme has been on a collab kick lately, with a Hershey's Gold edition that dropped in February and Chips Ahoy and Nutter Butter donuts that debuted in April. Two desserts in one clearly strikes a chord.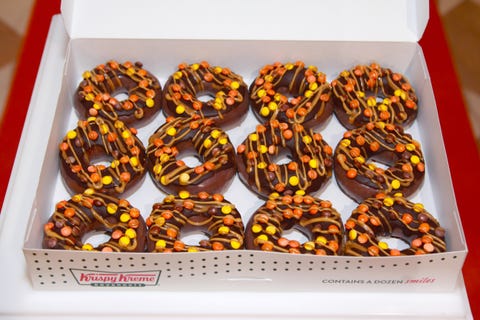 SHOP NOW Reese's Outrageous Box, $17, amazon.com
The new donut matches up to the flavors of an Outrageous bar, which stuffs the little candies into a PB-caramel-chocolate stick. The Outrageous donut is only available for a short time, so keep your eyes on that "Hot and Ready" light.
From: Delish
Source: Read Full Article