Starbucks Pumpkin Spice Lattes Are OFFICIALLY Back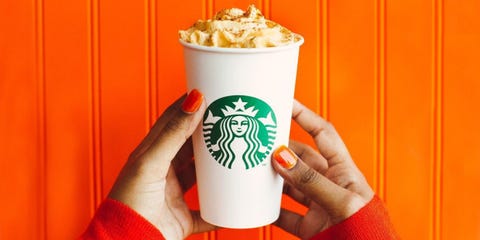 Ready or not, here comes fall (in one week, that is)! Beginning Tuesday, August 28, you can officially order a Pumpkin Spice Latte at your local Starbucks again. Everyone's favorite fall latte is turning 15 this year. Imagine how many #PSL #fall #sweaterweather 'grams that amounts to over the years!
Guess who's back? Hint: It's me! I'm peeking at you. #PSLisBACK
A post shared by Pumpkin Spice Latte (@therealpsl) on
If you're a PSL fanatic, but worried that the weather may still be a little toasty for the hot beverage, Starbucks has the answer. Try it iced or blended. I can say from personal experience that an iced PSL is QUITE the treat. If you're feeling really fancy, you can add cold foam on top, too!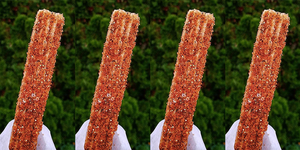 For those of you that want your favorite PSL flavor at home, there's the new Pumpkin Spice Cookie Straws (which would be the PERFECT topping on vanilla ice cream, in my opinion). There's also the Pumpkin Spice-flavored ground coffee K-cups, for mornings when a Starbucks run is just out the question.
Catch me next week in a sundress and sandals, sipping an iced PSL in 80 degree weather — silently willing fall to get on Starbucks time!
From: Delish
Source: Read Full Article