These Are the Best-Selling Hot Dog Brands in America
The humble hot dog may the most American food of all time, but which wiener brand do people love the most? Judging by sales statistics, the answer is clear: Ball Park dogs have hit a home run with sausage lovers and were the best-selling hot dog brand in the U.S. in 2017, according to Statista.
Just over 94 million people scarfed down Ball Park hot dogs last year. The famous frankfurters made their debut in 1957 at Detroit's Tiger Stadium, and fans loved them so much, they soon made their way to grocery stores around the Motor City, and eventually across the U.S.
The 10 best-selling hot dog brands in America.
A little girl eating a hot dog | Seiya Kawamoto/iStock
While Ball Park is the top dog when it comes to sales, it's hardly the only brand on supermarket shelves. These are the top 10 most popular hot dog brands in the U.S.
10. Farmer John
You might know Farmer John's most iconic product by another name – Dodger Dogs. The dogs have been sold – steamed or grilled – at Dodger games in L.A. since the 1950s, and fans wolfed down 2.6 million in 2016 alone. (Fun fact: Angelenos consume more hot dogs every year than any other city in America, according to the National Hot Dog and Sausage Council.) Today, 10.56 million Americans eat Farmer John hot dogs every year.
9. Eckrich
Just over 12 million Americans ate Eckrich hot dogs in 2017. The company's original franks are made with chicken and pork, not beef, though an all-beef dog is also available. The budget-friendly franks cost just 17 cents apiece, according to Cheapism, and are sold at stores like Walmart.
8. Hillshire Farms
About 17 million Americans consumed Hillshire Farms hot dogs in 2017. The company makes beef hot links and beef smoked sausage, as well as products like cheddarwurst and jalapeno and cheddar sausages.
7. Armour
Anyone who was chowing down on hot dogs in the late 1960s likely remembers the Armour Hot Dogs TV jingle, "The Dog Kids Love to Bite." (Ad Age declared it the second-greatest hot dog jingle of all time.) Fifty years later, Armour hot dogs are still going strong, with 18.46 million Americans choosing the brand in 2017.
6. Store brand
Store-brand hot dogs were snapped up by 24.75 million people in 2017. These generic hot dogs run the gamut from Sam's Choice Natural Uncured Beef Hot Dogs, which have "a cheapness that perfect for entertaining large groups of people you don't really know of care about," according to Thrillist, to slightly fancier dogs from stores like Trader Joe's or Whole Foods.
5. Nathan's Famous
Joey Chestnut and Matt Stonie compete in the 2017 Nathan's Famous International Hot Dog Eating Contest | Alex Wroblewski/Getty Images
Nathan's may only be the fifth-most-popular hot dog in America, with 28.85 million people choosing the brand in 2017, but these "famous" hot dogs have certainly earned their name. The iconic Coney Island hot dog stand sponsors the annual Fourth of July hot dog eating contest. In 2018, 11-time winner Joey Chestnut downed a record 74 dogs and buns in 10 minutes.
If you can't make it to New York, you can probably find a package of Nathan's at your local grocery store. While the store-bought version doesn't quite match the taste of the ones you'd get on the boardwalk, they're still a solid option, according to Bon Appétit.
4. Bar S
Another budget-friendly hot dog brand, Bar S was the frankfurter of choice for 31.12 million Americans in 2017. Thrillist reviewers weren't fans, noting that the dogs "somehow managed to taste dry and wet at the same time." But judging by the millions of sausages they sell every year, plenty of people disagree with that assessment.
3. Hebrew National
Hebrew National makes a 100% Kosher beef hot dogs that earns top marks from many hot dog aficionados – and the 38.15 million people who threw a package of the franks in their cart in 2017. The brand was the close runner-up in Bon Appétit's hot dog ranking, with the magazine giving them "a hearty seal of approval."
1. Oscar Mayer
Oscar Mayer may not make the best-tasting hot dogs in America, but they've still managed to become one of the best-known hot dog brands, thanks to memorable jingles and, of course, the iconic Oscar Mayer Wienermobile. Overall, just under 80 million Americans snapped up Oscar Mayer hot dogs in 2017.
1. Ball Park
Ninety-four million Americans choose Ball Park franks every year, making them the best-selling hot dog in the U.S. While reviewers at sites like the Daily Meal didn't have too many nice things to say about these sausages, calling them "rubbery" and "mushy," the people have spoken, and they've made Ball Park franks the most popular hot dog in America.
Where you can get a free hot dog on National Hot Dog Day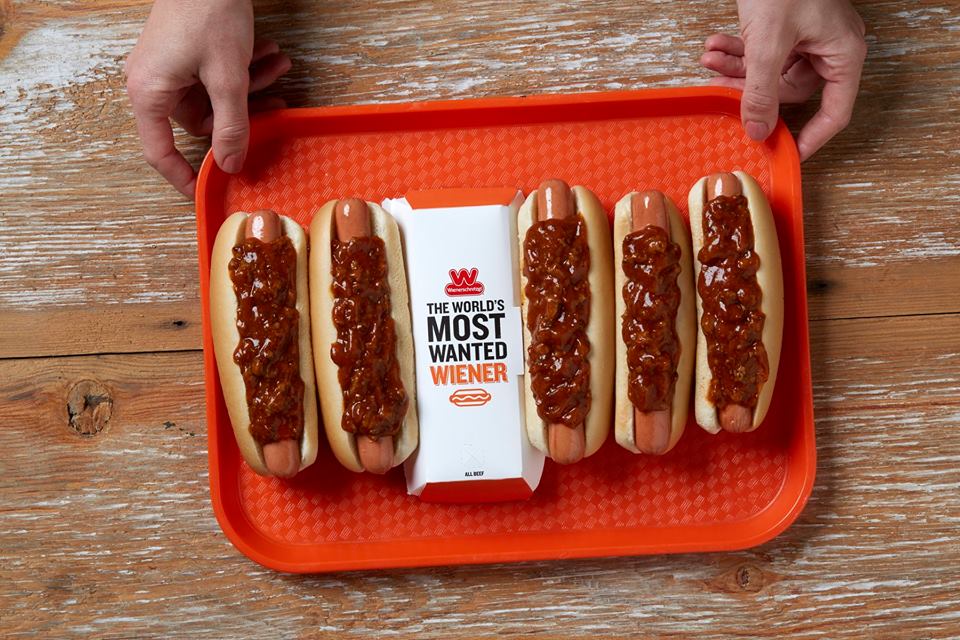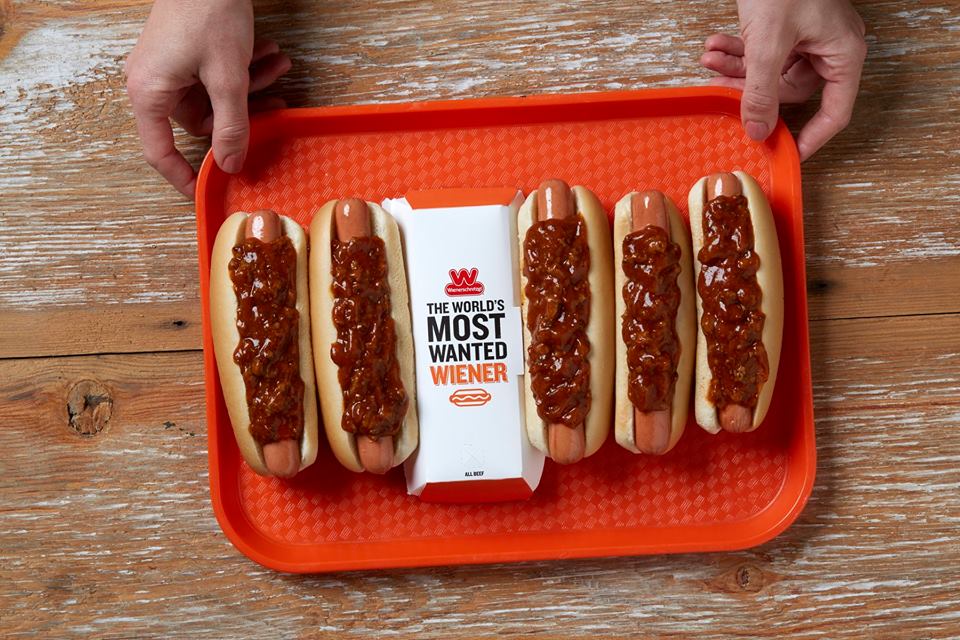 Wienerschnitzel chili dogs | Wienerschnitzel via Facebook
Overall, Americans spent $2.4 billion on supermarket hot dogs in 2017, according to the National Hot Dog and Sausage Council. If you'd like to trim a bit from your hot dog budget, head to one of these spots on National Hot Dog Day, Wednesday, July 18, for a special deal.
Pilot Flying J: Download the myPilot app to get a coupon for a free hot dog or roller grill item.
Love's Travel Stops: Check out Love's Twitter or Facebook to snag a coupon for a free hot dog.
Dog Haus: New app users can get a free hot dog.
Wienershnitzel: Get five chili dogs for $5.
7-Eleven: All Big Bite hot dogs are $1 each.
Source: Read Full Article