Air Pollution at National Parks Keeps Visitors Away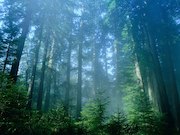 THURSDAY, July 19, 2018 — Fresh air is in short supply at U.S. national parks, a new study shows.
Researchers found that from 1990 to 2014, average concentrations of ozone air pollution in 33 of the nation's largest national parks were the same as in the 20 largest cities in the country.
Despite improvements over the last two decades, the air quality in many national parks is unhealthy for sensitive people an average of almost three weeks a year, the researchers noted.
Exposure to elevated ozone levels can put people at risk for respiratory problems, hospitalization and even death for sensitive people, the study authors said.
The number of visitors to national parks was lower in months when air quality was poor. But about 35 percent of all visitor days occurred when ozone exceeded the 55 parts-per-billion (ppb) moderate air quality warning level, and nearly 9 percent occurred when ozone levels were higher than 70 ppb, the researchers said.
"The U.S. has spent billions of dollars over the last three decades to improve air quality," said study author David Keiser, an assistant professor of economics at Iowa State University.
"Given the popularity of national parks, as well as the fact that people go to parks to be outside, we believed it was worth better understanding air quality trends in these areas and whether people, through their actions, respond to changes in air quality in parks," he explained in a university news release.
More than 300 million people visit national parks every year. A recent survey found that nearly 90 percent of respondents have been to a national park, and one-third said they planned to visit a park in the coming year.
The large number of visits to national parks suggests that further efforts to improve air quality in parks could lead to significant health benefits, according to the researchers.
The findings were published July 18 in the journal Science Advances.
More information
The California Air Resources Board outlines the health effects of air pollution.
Posted: July 2018
Source: Read Full Article