Subway Quietly Released New Sliders, and They're Actually Not That Bad for You
Huge news for Subway fans: You can now get your sandwich fix at a much smaller portion size than other options on their menu. The chain recently released a line of sliders with various meat, cheese, and veggie combos—all stacked on a delightful-looking telera slider roll.
The sandwiches look and sound delicious, and are available through November 6. But how do they stack up nutrition-wise? While Subway has always had a bit of health halo around its menu, some of their popular picks can still add up in the calorie department, especially when paired with chips and a soda.
So, we asked dietitians for their thoughts. Here's exactly what you can find in the new Subway sliders, each sandwich's nutrition info, and the healthiest option you can choose from the bunch.
What are the new Subway sliders made of?

There are four sandwiches in the Subway sliders collection:
Subway sliders nutrition information
This is what you can expect from each sandwich, according to Subway's website: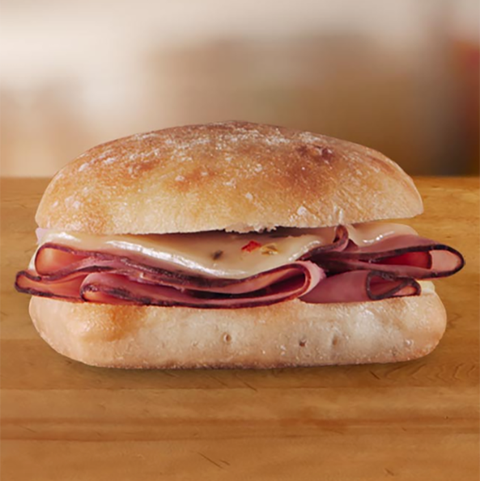 Subway
Ham & Jack slider nutrition
Calories: 150
Fat: 4.5 grams (1.5 grams sat fat)
Protein: 8 grams
Carbs: 17 grams (1 gram fiber)
Sodium: 480 milligrams
Sugar: 1 gram
---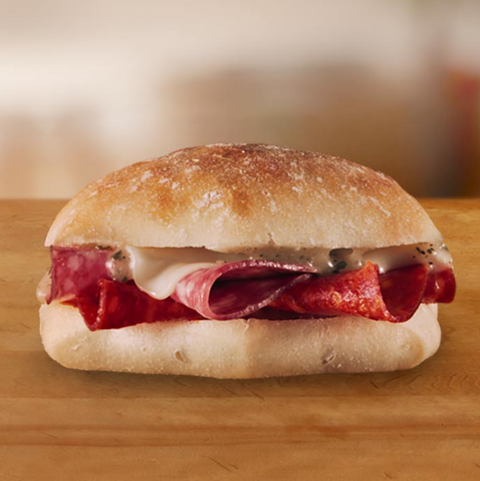 Subway
Italian Spice slider nutrition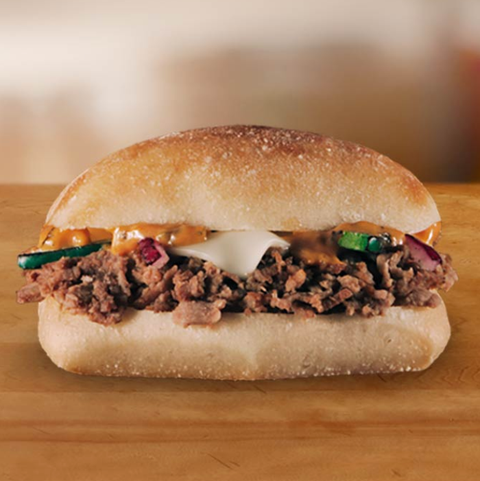 Subway
Little Cheesesteak slider nutrition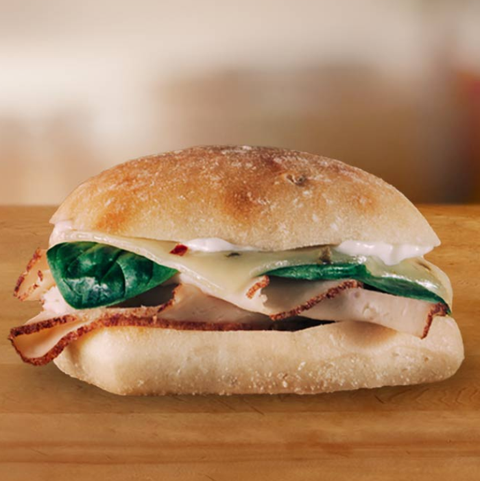 Subway
Little Turkey slider nutrition
Are Subway's new sliders healthy?
They're not bad on their own, but the odds are you'll probably want to have more than one. If you want to have one as a snack on the go "it probably isn't the worst decision," says Keri Gans, RD, author of The Small Change Diet. But, she adds, "most people will still order two."
Gina Keatley, a certified-dietitian nutritionist practicing in New York City, likes that these sliders are small, but worries that people "won't add on the the veggies like we feel obliged to do with the larger sandwiches," she says. "Without the spinach, lettuce, tomatoes, and even banana peppers, there is not enough fiber and the meal won't be filling, leading some customers to double down on cookies, chips, or high-calorie soups."
As for which of these sliders is the healthiest? Keatley says the Ham & Jack is best, followed by the Little Cheesesteak at "a close second."
"These are the lowest fat options of the bunch and continue to have a fair amount of protein," Keatley says. "But they all have about one gram of fiber, which is not enough if you're expecting to get full off of one or two of these."
Karen Ansel, MS, RDN, author of Healing Superfoods for Anti-Aging agrees that the Ham & Jack is your healthiest option of the bunch. "While that might seem surprising, a closer look at the ingredients reveals that it has no added sauces or spreads, which keeps the fat and the calorie count low," she explains. "If you feel like you need a little extra flavor, go with yellow or spicy brown mustard which are practically calorie free."
The Italian Spice is the worst in the health department. "It has the most saturated fat (5 grams) and sodium (690 milligrams) compared to the other sliders," Gans says.
Overall, Keatley says it never hurts to have options, especially when it comes to sizing to accommodate your hunger level. "I like that you can do a large (footling), medium (six-inch), and small (slider)," she says.
From: Prevention US
Source: Read Full Article